Chair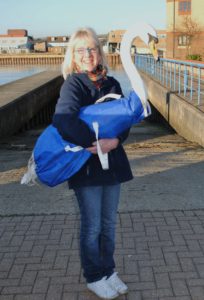 Jo Procter
Hi. My name is Jo Procter and I have been a Committee member of WOW since 2007 when I came to live on the Widewater with my family. We fell in love with this beautiful place and we don't want to live anywhere else!
I developed a particular interest and passion for swans and some may know me as the Swan Lady! I work as a volunteer at the Swan Sanctuary, a wonderful hospital and sanctuary for sick and injured swans in Shepperton and I rescue swans locally.  I can be contacted for the rescue of sick or injured Swans and other birds.  07754 847239
I am an active member of WOW and have been involved in various projects. We are lucky to have this lovely Nature Reserve on our doorstep and it is a pleasure and privilege to be part of a friendly, community group who love and care for it.
Vice Chair, Facebook Administrator & Events Coordinator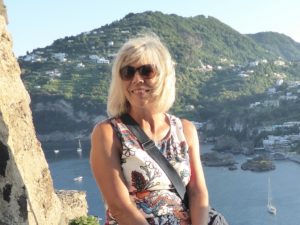 Paula Baker
Hello, my name is Paula Baker and I have lived on the lagoon since 2013.  I moved from Brighton shortly after retirement and have never regretted a moment!  I joined WOW immediately after moving in and within 6 months was elected onto the committee, who not only welcomed me warmly, but have since become good friends!
The lagoon has so much become a part of my life that I cannot envisage living anywhere else.  I enjoy walking my dog Alfie daily along the coastal path. Each day provides a different delight, whether it be the kingfisher flashing by, a cormorant catching a fish, or the mute swans calling to each other on a still, misty, rainy day.  I particularly enjoy the sense of community that being both a resident and a committee member, gives me.
A keen ukulele player, I am a member of a local ukulele group and we give our time freely to play in Care homes, Memory centres and Retirement homes.  I also enjoy painting and what better place to live than here, the lagoon is a constant source of inspiration!
---
Membership Secretary & Committee Associate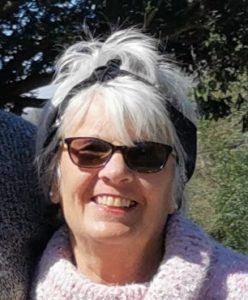 I have lived here on the Widewater for 12 years and although I used to go along the Brighton Road every day to work in Worthing, I never dreamt that we would end up living here – until I saw a For Sale sign – serendipity!
I love living here with the water (I am Pisces!) and the great variety of birds but best is the big sky!
I also enjoy being Membership Secretary and welcome any queries anyone might have.
Secretary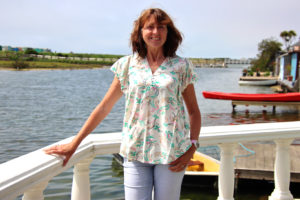 Hi, my name is Marion Hoggen and I've lived on Widewater Lagoon since August 2020 although prior to this I lived on Shoreham Beach for 24 years. I love living here, the views are spectacular and I love the varied wildlife especially when it joins us in our garden!
I joined the WOW committee after meeting my neighbour and fellow member Marion Wood and I was recently elected as the Secretary.  They are a very friendly group and I look forward to participating in the various upcoming projects and meeting many more residents of the Widewater.
I enjoy kayaking, keeping fit, walking and gardening, I am also a keen bowler.  As a member of the RSPB and WWT I love visiting their reserves and everything related to nature and birds, including our budgie Basil. For me the Widewater is a great place to live.
Treasurer & Website Editor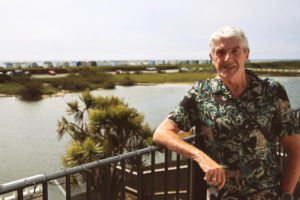 Hello my name is Dave Hoggen and I moved into one of the houses backing onto the lagoon in 2020.  I previously lived in Shoreham for several years so I've been familiar with the Widewater for a long time and I now feel very fortunate to live beside the lagoon .
I first became a subscription member of WOW a few years ago after meeting Jo Procter who very kindly rescued a baby seagull that had fallen off the roof of my old house.  I joined the Committee in May 2021 and was elected into the role of Treasurer by the other committee members.
My hobbies/interests include walking, cycling and watching and playing sport.  I am an avid supporter of Everton FC and I currently play bowls for Shoreham-By-Sea Bowling Club.  I also enjoy photography and playing my piano, ukulele and guitar.
I post photos regularly to the World of Widewater Facebook site and I love looking at photos and snippets of local information posted there by other visitors and residents.  
Committee Member & Horticulturist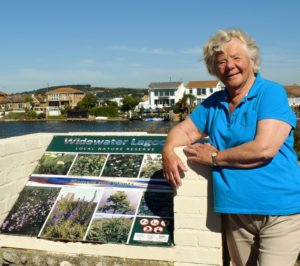 World of Widewater Committee member, Marion Wood, has been living on Widewater Lagoon  since 2004, after downsizing from a house on Shoreham Beach foreshore where she and her late husband David had lived for 15 years, enjoying visits from their 5 children and 7 grandchildren.
Marion was brought up on a farm in Kent during the war and met her husband after he was demobbed from wartime activities in the Royal Air Force.  Future homes, because of his eventual jobs and activities included York, Northumberland, Kenya, Kent, and then with the Nature Conservancy Council, in London, Shropshire, Wales and Banbury.
Both very keen Naturalists and now retired, they developed a mutual hobby in running Identification Walks of Coastal flowers, plants and shrubs on Shoreham Beach .
Marion now has the pleasure of continuing these walks for WOW members on Widewater Lagoon Local Nature Reserve. as well as for many interested local people.
Committee Member & Events Coordinator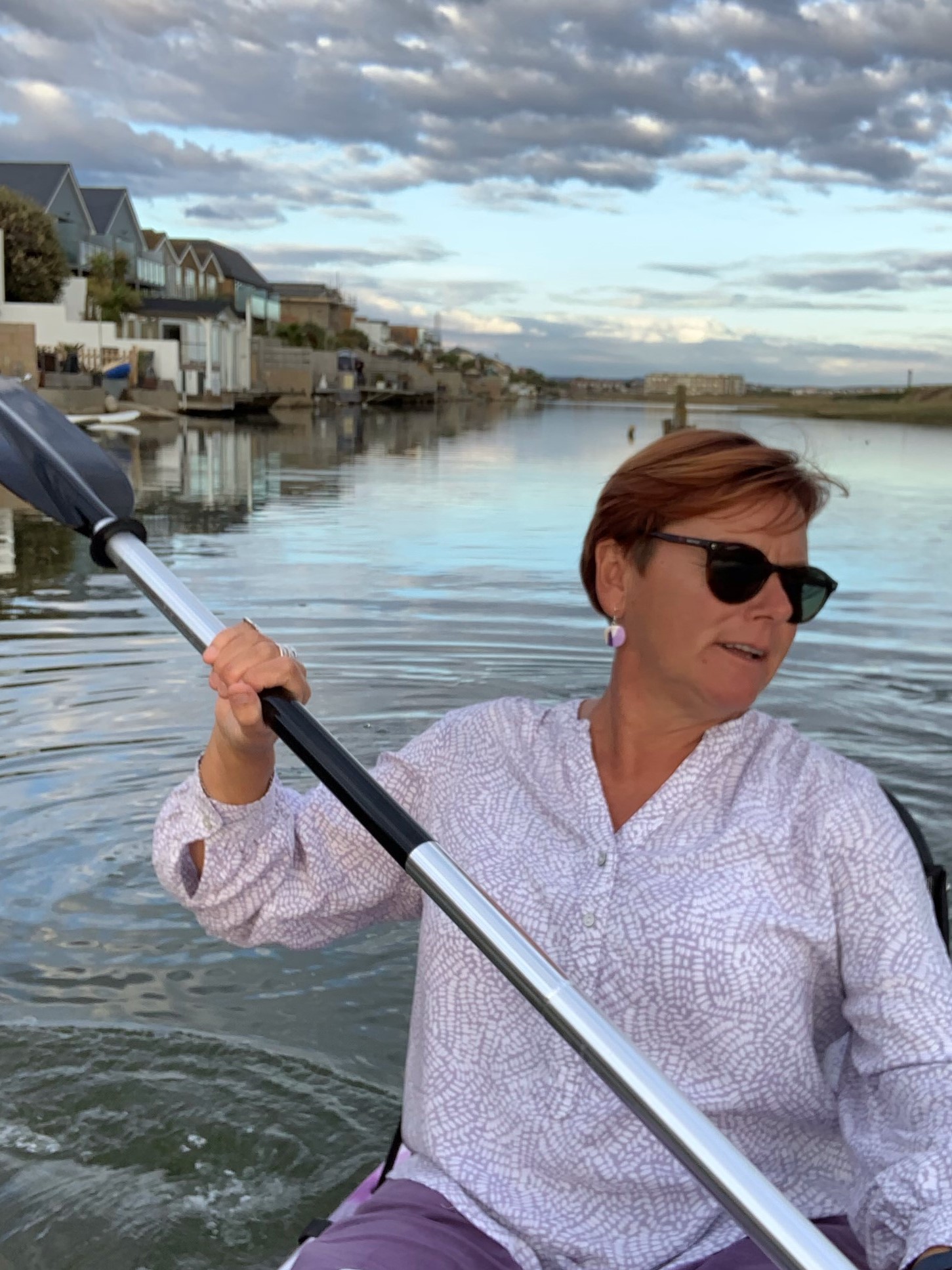 Barbara Rose
My name is Barbara Rose, my wife & I moved to Widewater in July 2017; from the moment we arrived we were warmly welcomed by others living locally to this beautiful area.I feel very fortunate to live in such a beautiful and ever changing location; that's what prompted me to join the WOW committee, so that I could help in a small way to preserve the natural beauty of this gem that we all love.   
The Committee is a very friendly group of people, all working together to find ways of promoting the Lagoon whilst keeping its best interest at heart. 
On a more personal note about myself; I grew up in London where space and wildlife weren't exactly in abundance, let alone the Seaside! From the age of 9, I was fortunate enough to spend two weeks every year in Shoreham by Sea,  through a charity of volunteers that enabled country holidays to be experienced by city children.  Those experiences of living by the sea are my most treasured childhood memories.  
Since living here I've truly found 'my happy place'!
Committee Member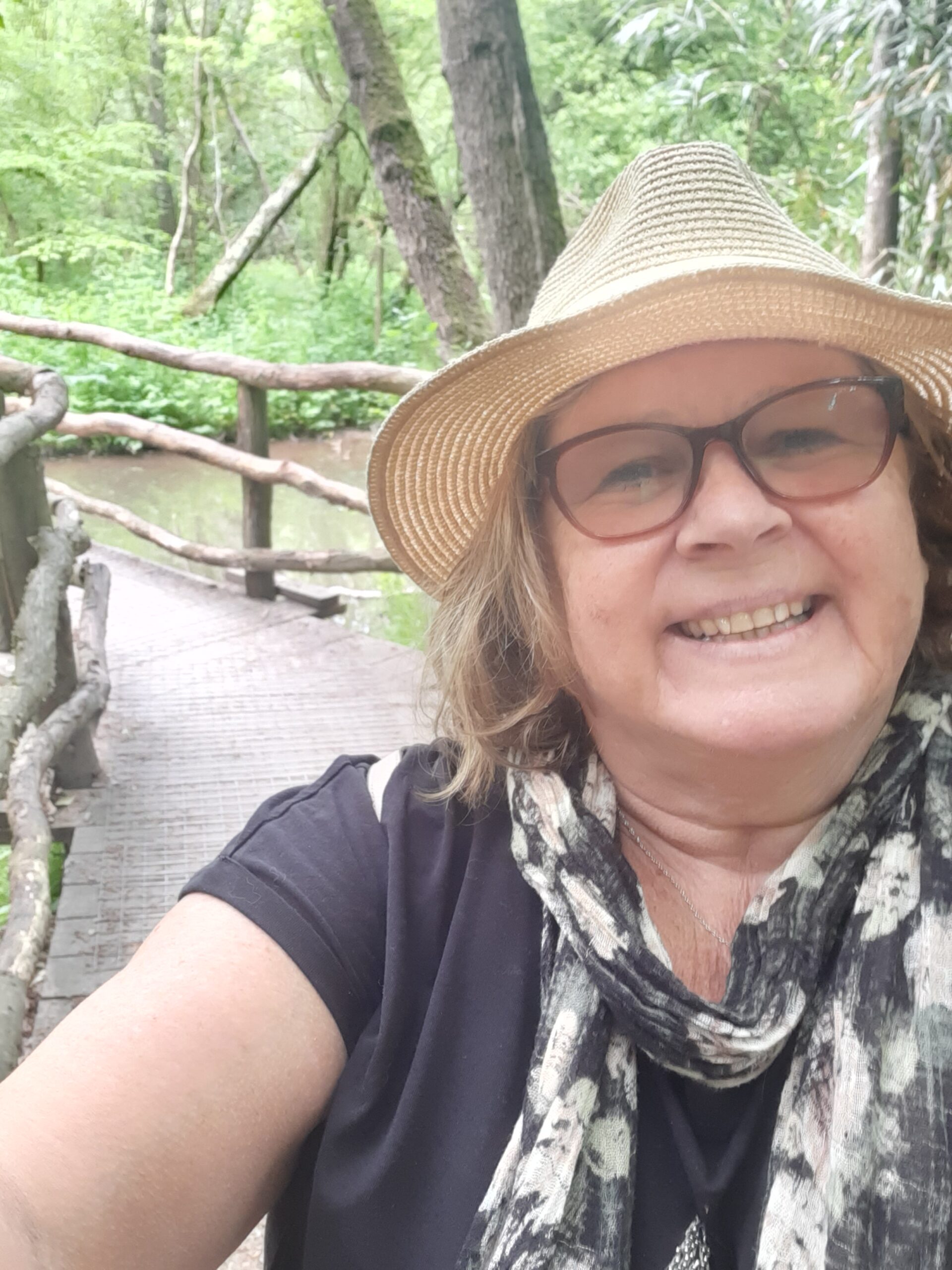 Kim Gallaway
Hi, I'm Kim Gallaway,
Born in South Wales, moved to Hampshire as a child, then married with 3
children we lived in Peacehaven.
My husband died suddenly and unexpectedly. So I sold the family home
and moved to Shoreham and now in Widewater with my new partner.
Always lived within distance of the sea but never quite this close, a real
stones throw. What a special and beautiful place this is to share with the
wildlife.
I have a few hobbies… did Am dram for many years … love to sing with
a choir… reading, walking .. to name but a few.
I'm more than happy to work on new projects and look forward to getting
to know other neighbours and WOW committee members
Committee Member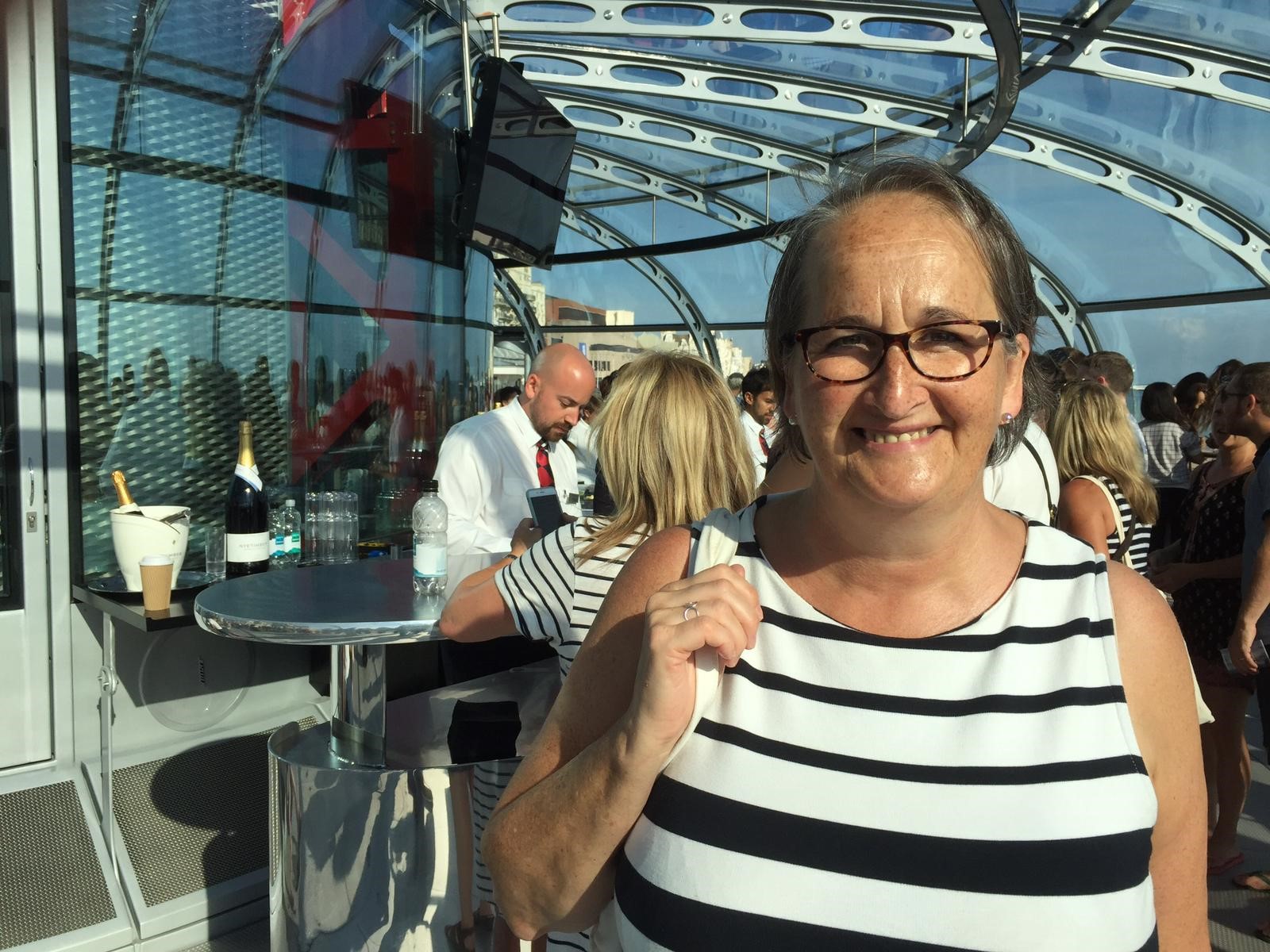 Gill Purnell
Hello, my name is Gill. I am delighted to return to the WoW committee after a five year break. I have lived with my husband Garry, on the Widewater Lagoon since 2006. 
It is such a special place. The changing colours of the lagoon banks, the high sky's, the glistening ripples of the water and the abundance of all kinds of bird and wildlife is an absolute joy to witness every day. 
I have never lived in such a friendly and welcoming area. I find the community spirit delightful and feel lucky to know so many lovely people.
I enjoy sea swimming with the Widewater Mermaids, singing in a local choir (Harmonessence) as well as ballroom dancing with my husband. We love to entertain and have fun with our family and grandchildren who of course love to visit.
I have happy memories of my previous time on the committee and look forward to making new memories.
Committee Member
Lancing Parish Councillor representative on WOW Committee.
Mike Mendoza
Committee Member
Lancing Parish Councellor representative on WOW Committee
Joe Pannell
---
Committee Associate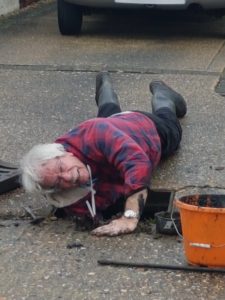 Geoff Patmore
I have lived in Lancing over 20 years and I have championed many local causes as both an Adur District Cllr and Lancing Parish Cllr from which I recently stepped down.
West Beach Residents Association and World of Widewater have a great deal in common have worked tirelessly to gain disabled access to Widewater Lagoon and a new Bridge which was finally successfully completed in 2021.  That partnership will continue.
As a Lancing Parish Cllr I was designated Parish Council representative and developed an excellent and successful working relationship with the WOW Committee.    
WOW is now an emerging formally constituted group, we are currently establishing roles and responsibilities within the committee.
The hope is that we can now access funding to undertake more projects on the Lagoon, in partnership with LPC who own the Surrounds and the Lagoon, in the future.
Widewater Lagoon is a designated Nature reserve and a literal gem in the crown of Lancing.   The World of Widewater Committee is extremely passionate about preserving the Nature Reserve status of Widewater Lagoon, working productively alongside Lancing Parish Council and other involved agencies.  I look forward to the future.
Committee Associate 

Frank and Maureen discovered the Widewater by accident in late 1981, fell in love with it and moved here at Easter 1982.  It is fair to assume we will probably stay.
Frank joined the WoW committee in the halcyon pre-pandemic days when the world was full of excitement and potential and the lagoon and its surroundings were a haven for those seeking peace and nature by the sea.  Now those days are returning.
Frank has a background in marketing and market research but hopes you won't hold that against him.
He had the pleasure and privilege of writing and/or collating a monthly column for the wonderful but sadly short-lived Inside Lancing and Sompting magazine.  Some of these 'Widewater rambles' have been preserved for posterity elsewhere on this website.  it was a great opportunity while it lasted; maybe further opportunities lie ahead.