Yesterday evening, whilst watching one of the swans and the cygnet, I almost missed this baby blackbird clinging on to one of our flower pots.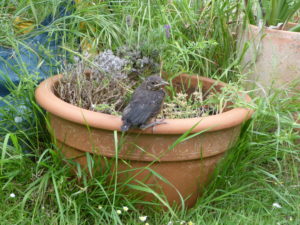 Then I saw its mother bringing its tea.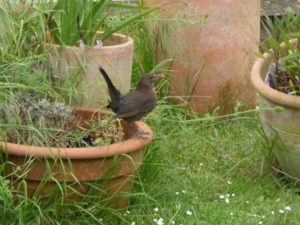 The sparrows were busy ridding the 'Red Hot Pokers' of their insects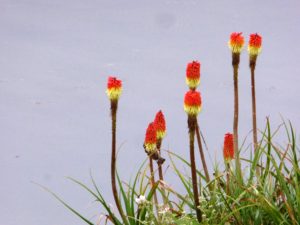 whilst one of the swans,
followed by the cygnet who was trying but failing to maintain contact,
was chasing an intruder.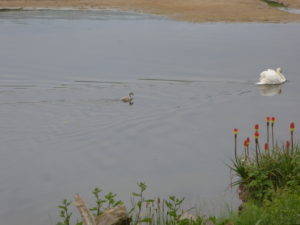 Never a dull moment is there?
by Dave Baldwin