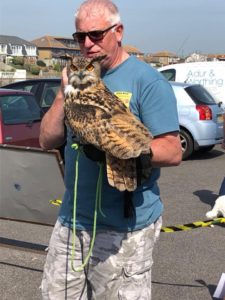 On Saturday 21st April, a beautiful sunny day, the local community joined World of Widewater to celebrate 21 years of local nature reserve ( LNR ) designation at Widewater Lagoon. Also celebrated were the 5 new nature information panels installed on the plinths around the lagoon depicting the diversity of Wildlife to be found here.
The afternoon included a very interesting talk by local resident and author, Adrian Thomas who works for the RSPB.
Adrian talked about how the Widewater lagoon was formed and how it is one of only a few lagoons in the country. The rare species of underwater creatures found here in the past make it a unique and specialist wildlife habitat.
The fantastic Sundown Ukulele band entertained all the visitors creating a lively atmosphere and everyone enjoyed refreshments, quizzes, displays of Widewater past, present and future and a raffle.
Local nature groups had stands so visitors could find out about their various events and activities. They included, SDOS ( Shoreham District Ornithological Society ) FOSB ( Friends of Shoreham Beach ) Sussex Wildlife Trust and the W.I.
Another highlight, especially for the children, were the rescued Owls, Oscar, Rocky and Tilly that Mike Richards brought to the event so that people could get a close look at them and even stroke their feathers!
It was a wonderful and successful event raising awareness of the wonders of the wildlife at Widewater and an opportunity for everyone to come together to celebrate nature.
We thank all the many people who helped to make this such a special day.
by Jo Procter