Widewater Swan who is now safely installed in the Swan Sanctuary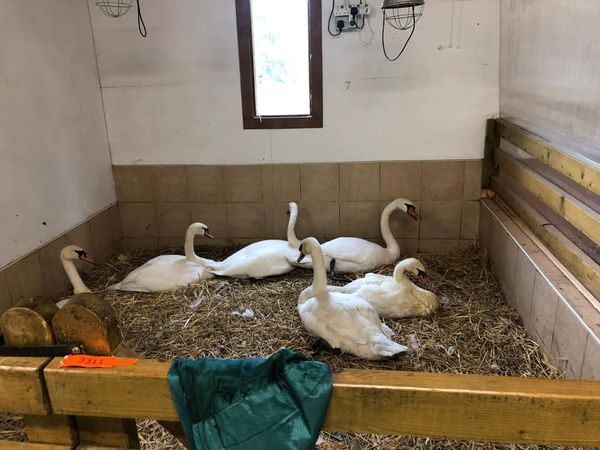 His injury is not serious and they think that with a couple of days rest he will be ready to come home and back to his mate.
He endured a 2.5h journey in my car ( thanks to heavy traffic on the M25!) but was very well behaved and he provided a little light relief for passing cars as we sat in traffic queues!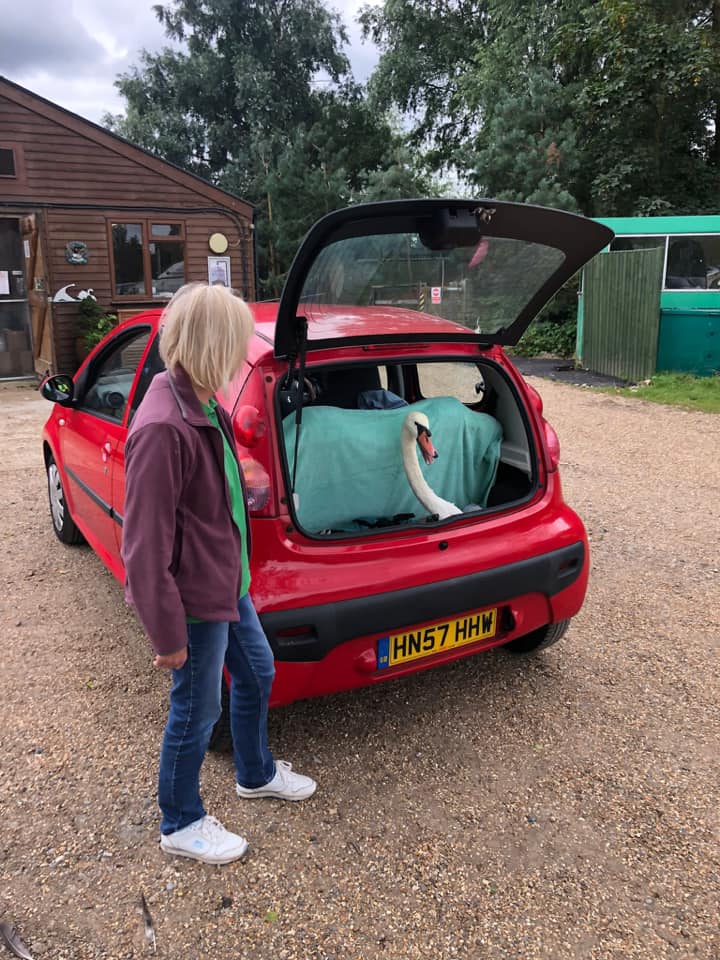 I can't blame him from being Mr Grumpy when we arrived though and he did a lot of swearing at us when being examined! Fingers crossed this will have a happy ending and he will be reunited with his mate soon.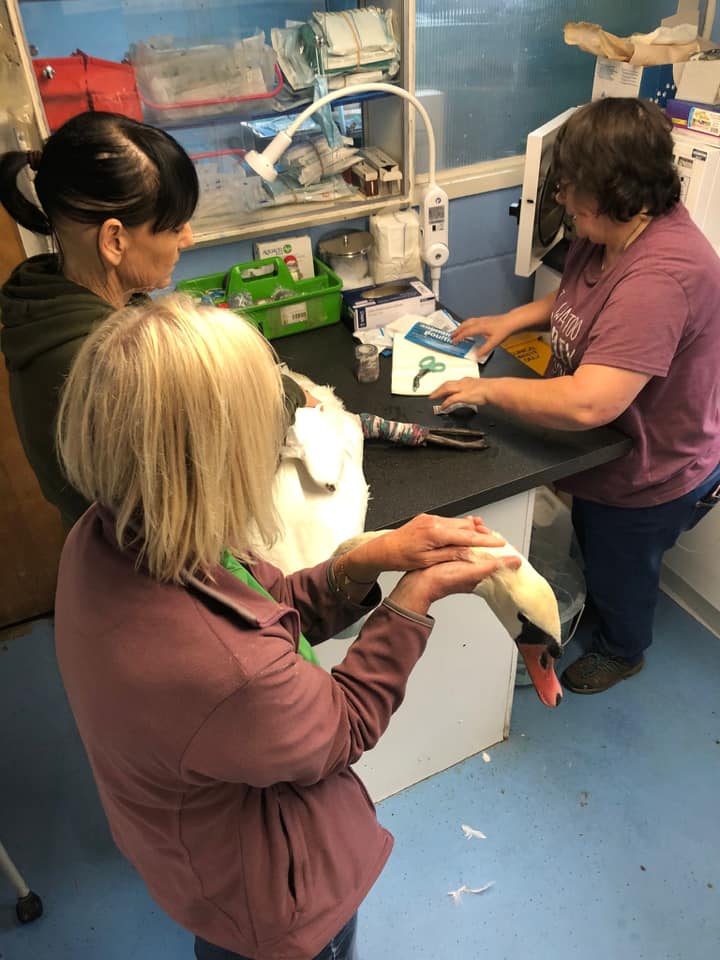 The Swan sanctuary is an amazing place – huge thanks to them for their care. It was so good to be back there after over a year because of the Covid restrictions.
By Jo Procter