Great turn out for Marion Wood's WOW Flower walk yesterday. There's so much to see at the moment and interesting to find out what the flowers and plants are called.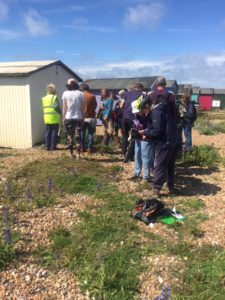 The highlight was the discovery of the Starry Clover not found on Widewater before but first noted on Shoreham beach in 1804. It flowers in May/June and can be found in the shingle. We found it in front of the beach huts adjacent to the main car park.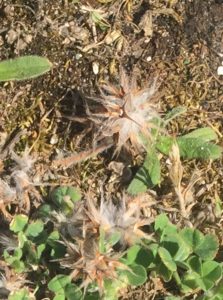 I think we must have just missed the flowering – see photo – but you can still see how it got it's common name as the flowers look like small stars.
The Vipers Bugloss and Yellow horned poppies are stunning at the moment and there's so much more to see.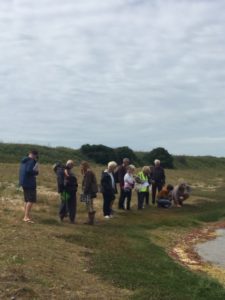 Thanks so much for leading the walk Marion
By Jo Procter