Great Litter pick round the lagoon today! Despite the heat of the day more than 20 people came to help. Wonderful!
The prize for most unusual piece of litter found went to Janice Roberts who discovered a pebble with a message on it. See photo.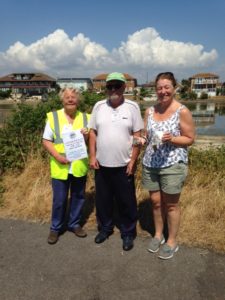 Close contenders were a pair of underpants! and a fish balloon – see Annabelle in the photo.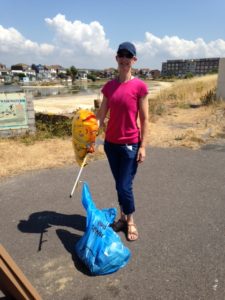 We were pleased to find that there was much less litter about so hopefully we are making progress in getting our message out there.
We did pick up quite a few plastic straws and used wipes and welcome the campaign to stop producing these un biodegradable products that are devastating our seas and marine life.
Huge thanks to all who turned up and especially Ian Brereton who gives up his time freely to organise the event.
Next Litter pick 13th Sep. Hope to see you there!
Jo ( WOW secretary )